Western Winter Wonderland
Winter Mountain Pass Train Video available in High Definition Blu-ray BD-R!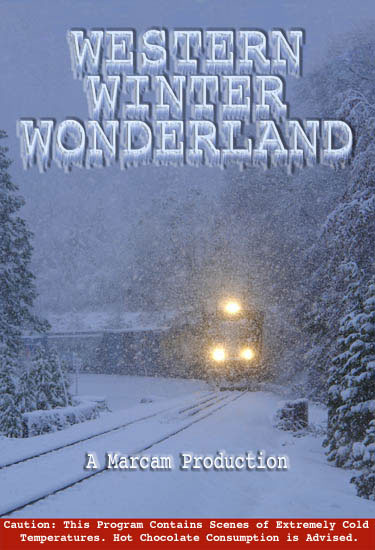 When moist Pacific Ocean air collides with cold mountain temperatures, it creates an opportunity to see mother nature in her finest white dress. Railroads traverse these mountains by way of scenic routes and steep grades. Put winter and railroads together, and the result is something special: mile long freight trains braving white flurries, passenger coaches on mountain excursions, and small operators battling the elements. This is a Western Winter Wonderland.
Featuring:
Stevens Pass, Marias Pass, Mullan Pass, Deer Lodge Pass, Canadian Rockies, Donner Pass, Shasta, McCloud, Pengra Pass, and Port of Tillamook Bay Railroad.
Run time 70 minutes. Widescreen.
Natural sound, narration and music on Audio Track 1.
Natural sound and narration on Audio Track 2.
Natural sound only on Audio Track 3.
Music only on Audio Track 4.
Widescreen DVD $25
High Definition Blu-ray BD-R $30